Sheen Estevez tries to avoid Princess Oom's raffenhoffering tongue as he tries some anti-raffenhoffer tricks until he gets more than he bargain for as Sheen somehow gets stuck onto Oom's tongue as she tells him that she put permanent glue to prevent Sheen from leaving Oom's sight.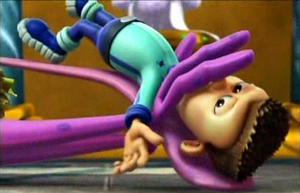 Ad blocker interference detected!
Wikia is a free-to-use site that makes money from advertising. We have a modified experience for viewers using ad blockers

Wikia is not accessible if you've made further modifications. Remove the custom ad blocker rule(s) and the page will load as expected.